Cadillac Finance & Leasing Center Houston
Sterling McCall Cadillac Financing Center
Are you looking to find Cadillac auto financing near you in the Houston area?
Welcome to the auto finance department at Sterling McCall Cadillac. We are proud to be the dealership of choice for our Houston area customers. Our Cadillac financing experts are always eager to help our customers with any questions regarding new or used auto loans. Call us at
(832) 369-8220
today.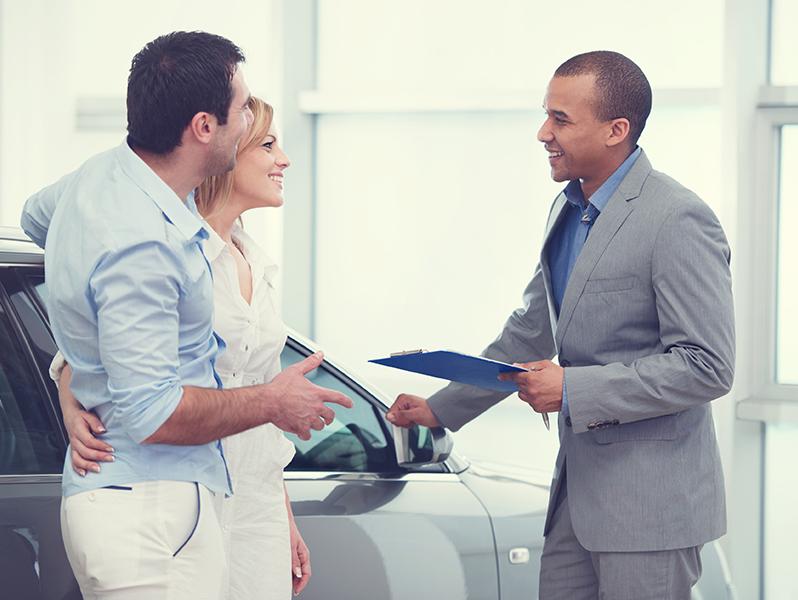 How to Get Approved for a New or Used Car Loan at Sterling McCall Cadillac?
Getting approved for a new or used car loan doesn't need to be stressful. Sterling McCall Cadillac's finance department in Houston employs experienced account managers who understand how valuable your time is. We've asked them to share some insights on what our customers can do to ensure they get approved for a car loan or Cadillac lease deal quickly and easily. Here are their recommendations:
Get Pre-Approved Online for New or Used Auto Financing in Houston
Getting pre-approved for car financing online is a great way to get a head start. By applying online, Sterling McCall Cadillac customers can save themselves a lot of time in the dealership. Online applications are safe and secured with data encryption so you know your personal information is protected. Once you have filled out the online application it is reviewed by our finance managers who then reach out to you with questions or to schedule a test drive on a vehicle of your choice. It is also highly advisable to call the dealership yourself right after filling out your application and schedule a test drive.
Pick a Vehicle of Your Choice
Most of the time customers get so worried about auto financing that they overlook the most important part, picking the vehicle they want. The best thing to do is to come down to our Houston area Cadillac dealership. Test drive the vehicle you are interested in and let your sales consultant know that you also need auto financing or Cadillac leasing options. This will significantly expedite your process. So while you choose your next ride, our finance department can gather the information they need to get you approved for a car loan.
Is Down Payment Always Needed?
Although it is not always needed or required, it is a good idea to have some cash on hand. It can help get you a loan approval or for money due at signing for a Cadillac lease deal in Houston, TX. A down payment is also a great way to reduce the amount you need to pay back in monthly payments. If you have a specific question for our team call (832) 369-8220 today.
Financing vs Leasing a New Cadillac in Houston
Simply put, financing a vehicle means once you have made all the payments you will own the vehicle. When you lease a vehicle you are basically renting it for the "agreed term" between you and the dealer. Once the term is up, you may choose to finance the remainder of the loan or get a lease on another one. If you have specific questions or need help deciding which option is best for you, contact the Sterling McCall Cadillac finance department today.
Cadillac Auto Finance FAQ
---
How to Get a Cadillac Auto Loan with Bad Credit in Houston, TX?
Bad credit doesn't always mean you can't get approved for an auto loan. Sterling McCall Cadillac in Houston, TX, can help. Contact our auto finance team for personalized assistance. Get pre-approved for a Cadillac car loan today.
---
How to Sell a Car With a Loan Still On It In Houston TX?
To sell a car with a loan still on it, simply contact an auto loan specialist at Sterling McCall Cadillac. Our Houston area finance specialists look forward to making you an offer. Get started on a Cadillac trade-in today.
---
What is the Minimum Credit Score for a Cadillac Car Loan Without a Co-Signer in Houston?
The minimum credit score for a Cadillac car loan without a co-signer is different from person to person. Beyond your credit rating, auto loans depend on a range of personal factors including your income and repayment history. Contact Sterling McCall Cadillac in Houston, TX, today to see if you're pre-qualified.
Buying or Leasing a Cadillac During Coronavirus (COVID-19) in Houston
Are you interested in buying or leasing a Cadillac luxury car or SUV in Houston during the Coronavirus (COVID-19) quarantine? The good news is that Sterling McCall Cadillac remains open as an essential business to the Houston community. Best of all, to help serve our loyal Cadillac customers, Houston Cadillac incentives have never been better.
How to Buy a Cadillac Car Safely During COVID-19?
We've done our best to make leasing or buying a Cadillac luxury car or SUV as safe as possible during the Coronavirus (COVID-19) outbreak in Houston. Following guidelines from national, state, and local authorities, as well as the CDC and WHO, we have implemented strict procedures to protect both our customers and employees. This includes online shopping, complimentary local delivery and trade-in pickup, social distancing, and nearly touchless delivery by trained associates.
YOUR PRIVACY IS IMPORTANT TO US.
Sterling McCall Cadillac takes your privacy seriously and does not rent or sell your personal information to third parties without your consent.
Read our privacy policy
.