Cadillac Escalade for Sale in Houston TX
Where Can I Find Cadillac Escalade SUVs For Sale Near Me?
Are you asking yourself, 'where can I find new & used Cadillac Escalade SUVs for sale near me?' Sterling McCall Cadillac is proud to offer an exceptional selection of new, used, and certified pre-owned Cadillac Escalade Full Size Luxury SUVs for you to browse and test drive in Houston, TX.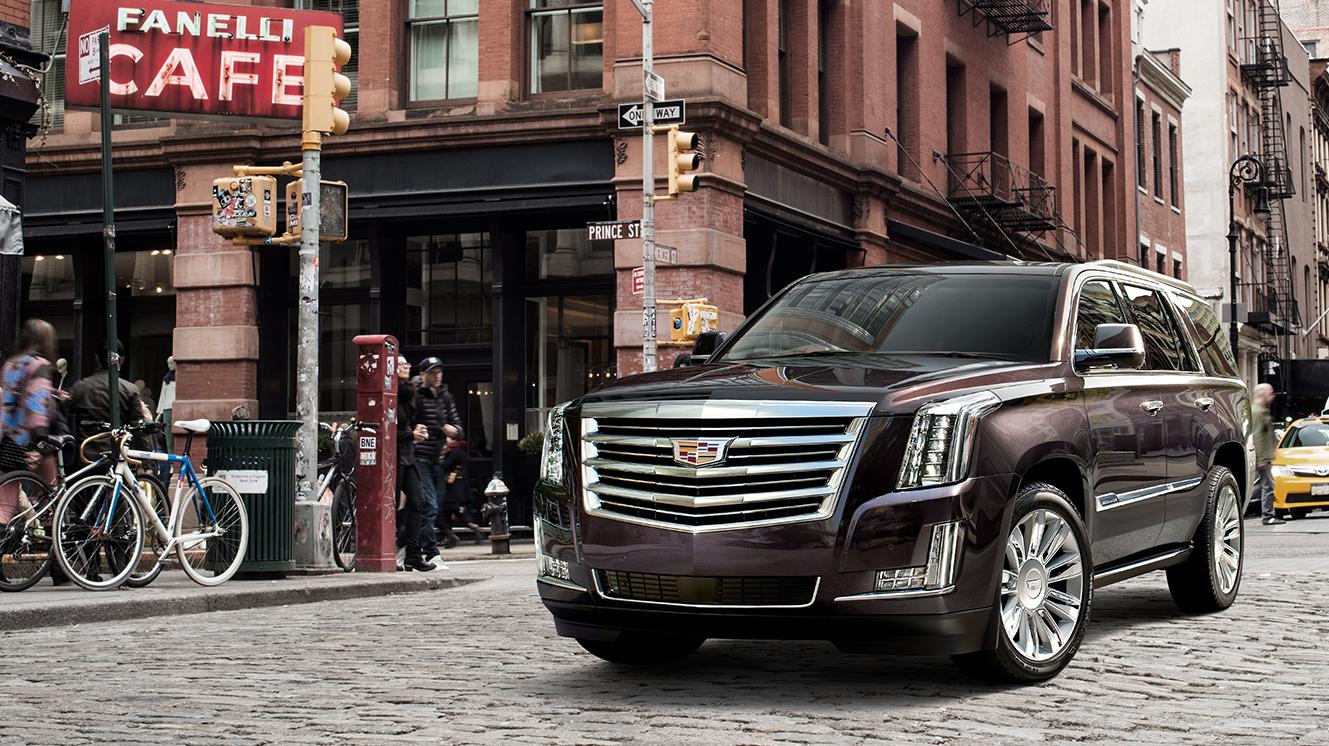 WHY CHOOSE THE CADILLAC ESCALADE?
It's impossible to discuss luxury SUVs without talking about the Cadillac Escalade. Simply put, the Escalade set the standard when it first rolled off the assembly line in 1999. Eighteen years of engineering evolution have only proven what millions of Escalade owners already know: this is the Cadillac of luxury SUVs. Moreover, you can also visit the following models of Cadillac for your convenience:
CADILLAC XTS FOR SALE
|
CADILLAC XT5 FOR SALE
BEAST MODE
Power! That's the Escalade's performance in a nutshell. Cadillac's 6.2-liter 420 HP V8 behemoth is the manifestation of automotive power. But as exciting as driving an Escalade can be, the real thrill can be found at the pump with the Escalade's surprising fuel economy.
CABIN FEVER
What can we say about the Escalade's interior features? If you want it, the Escalade's got it and more. The list of features and luxurious amenities are as impressive as they are lengthy. Suffice it to say that the Escalade's cavernous cabin is filled with everything automotive luxury is supposed to be.
LIVING IN THE FAST LANE
As you would expect, the Escalade's safety features are second-to-none in the technology department. A state-of-the-art camera system gives you a 360-degree view of your vehicle while the vehicle's alert systems and adaptive driving features insures you'll be safely enjoying the luxurious confines of your Escalade for as long as you desire.

iframe
Test Drive a Cadillac Escalade Today
Stop by Sterling McCall Cadillac today and test drive a new, used, or Cadillac certified pre-owned Full Size Luxury SUV in Houston, TX. Our team of Cadillac specialists are standing by to help you find the perfect vehicle. Browse our online inventory, drop by, or call (832) 369-8220 now to learn more. We look forward to serving you.